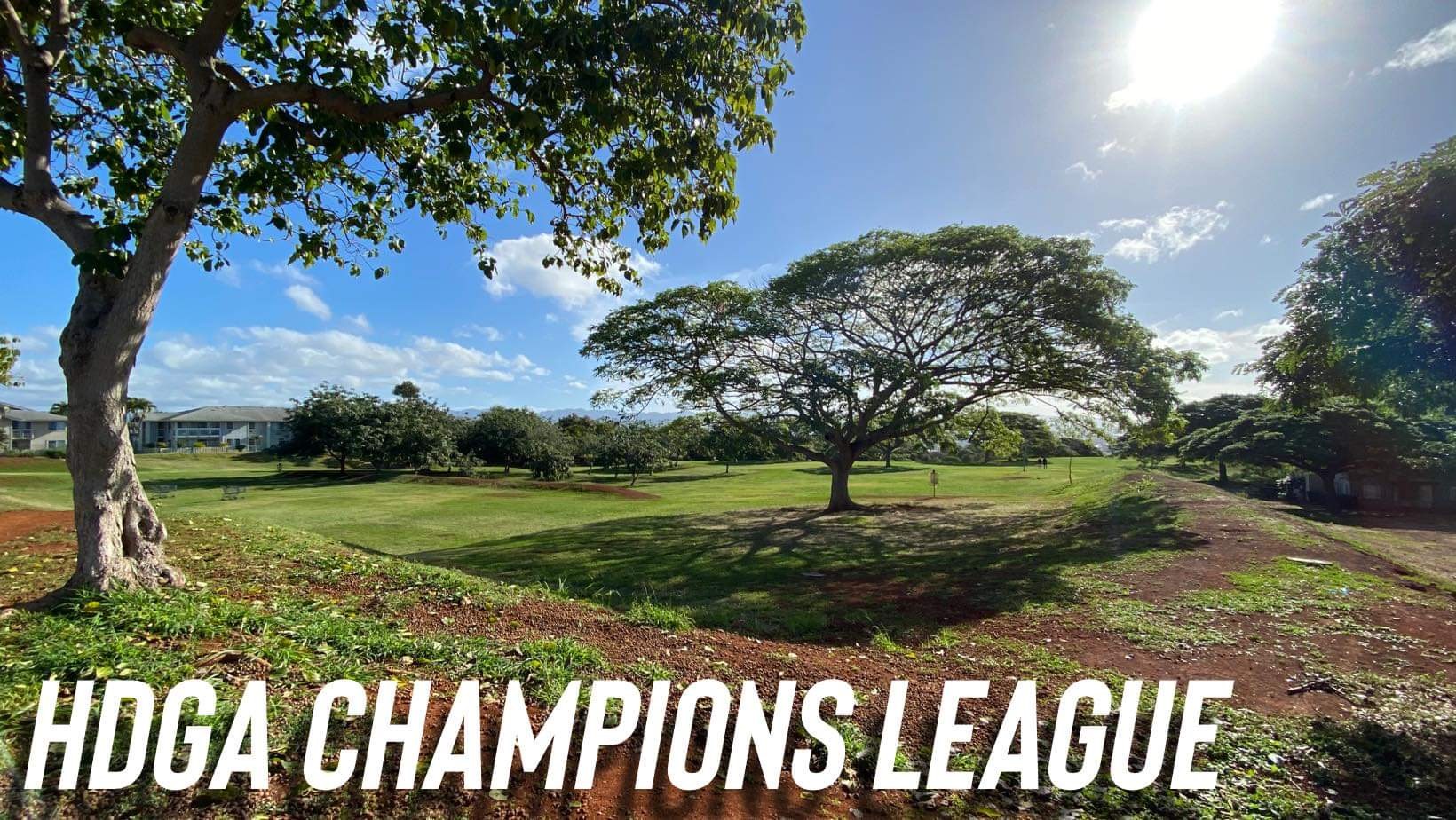 Who: You!!!
What:
6 PDGA sanctioned league rounds to help you earn rating and points while helping to support HDGA! Ratings based divisions (Gold, Blue, Red, Purple.) Your TOP 3 rounds count towards the overall league payout. Cash Pay-outs weekly. Weekly CTP. Optional Ace Pot.
Where: Kupuohi Neighborhood Park
When: WEEKLY! Sunday's 8:30am. Week 1 is week after Hawaii States on Big Island. Depending on total registrants and weekly turn-out, might move to a Flex Start.
How:
$30 non-HDGA Members to join league.
$15 HDGA Members. (You do not need to be a PDGA member!).
Registration Website will be live on Tuesday, June 15, 2021. $15/round non-HDGA Member. $10/round HDGA members. Round fee includes entry into CTP (1 winner/round, prize).
$5 optional Ace Pot "Donation" (what's left at end of league will go towards HDGA to help put on tournaments, like FHO, leagues and fund course development.
The Nitty Gritty:
Division/Payout Explanations:
For Overall League Payouts: 100% Cash Payout from league membership fees collected + league fees. Payouts per division will be determined by total # in that division.
How the money breaks down:
All but 2 dollars of your league fee will be going towards payout. The $2 will be used to cover PDGA fees and if anything left over, league prizes.
Where Your Money Goes for Weekly Rounds: $5 to weekly pot; $2 CTP; $2 League Fees (end of league payout); $1 (HDGA)/$6 (non-HDGA) HDGA Fees;
If you have a rating you will have to register appropriately; for those with no PDGA membership or have no rating – your average rating of all rounds played for the league will be averaged to determine final league division payout division. Remember, you can always play up, just can't play down.
Once you have registered for a division, you may not move down divisions. You may move up at any time if you elect to. If during the league, your rating changes and places you into a higher division, you must move up in division.
If you have questions relating to division selection please contact the League Director. If you don't have a PDGA membership, but played the Oahu NADGT qualifier, I have your round ratings on screenshots. If you plan on going to states, I will also be doing screenshots, just message me (Alex) and I'll help you! Also your ratings should have been posted by June 8th, 2021.
The Rating we will be Using:
Gold (970+) aka Open
Blue (<970) aka AM1
Red (<900) aka AM2
Purple (<800) aka AM3 – Rec
League Scoring:
Weekly: straight low score per division
League: sum of your top 3 scores per division. As of right now, we are planning on trying to go digital as much as possible. That said with it being PDGA sanctioned, the plan is to utilize the PDGA live scoring app for scoring. Anyone with an internet browser on their phone will be able to access the score card. *Note: this could change, looking into scoring methods and best way to do this. uDisc is an option. Open to ideas.
To view a detailed description and to see the points you will be awarded by PDGA for world standings visit:
https://urldefense.com/v3/__https://www.pdga.com/faq/leagues/points-and-rankings__;!!LIYSdFfckKA!lQhwg2NjIrhS8Go_dREU1qfr7HcuMpNb_iafLmqLVvu6e2uOMWslpTdN1y0v5uLD2aQfl4w$
To review PDGA rules: https://urldefense.com/v3/__https://www.pdga.com/rules/official-rules-discgolf__;!!LIYSdFfckKA!lQhwg2NjIrhS8Go_dREU1qfr7HcuMpNb_iafLmqLVvu6e2uOMWslpTdN1y0v5uLD5h6nIQc$