Online Registration is now closed.
Alex says he will have an additional 6 player packs available for those that were not able to get in on the online registration. PM him (Alex Wong) to join in on the fun and prizes and secure your spot. First come first serve!
Also, we are still needing help securing camp sites, currently John Winston Horkyand Justin Timothy St. Denis are gonna be helping to secure sites. This will be happening This Friday. Comment below if you'd like to help out!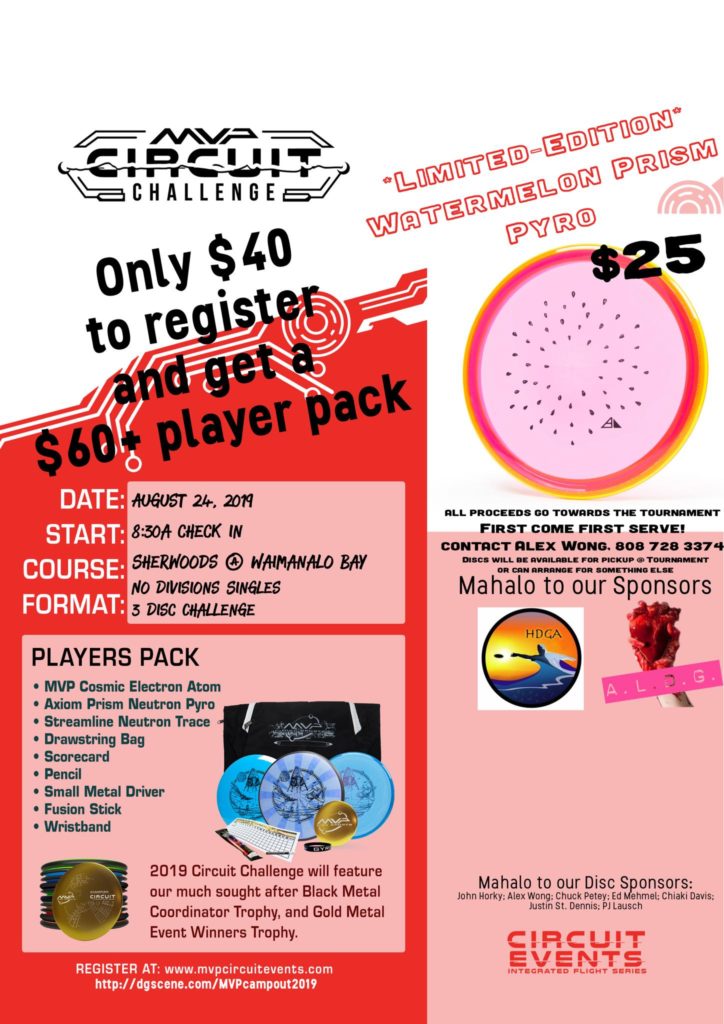 Registration Link: http://dgscene.com/MVPcampout2019?fbclid=IwAR1h1ZfVuMVYrEKe4CMafO5zvXOx9OzUj5U8htuo4Ajzy080wDXwDwT6TMQ