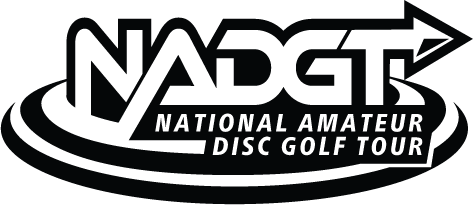 We are excited to announce some real big new for disc golf in Hawaii!
HDGA recently had a Zoom meeting with our PDGA State Representative Alan Koons, Kauai disc golf representative Ryan Moen, Princeville Makai disc golf representative Doug Sutter, and David Feldberg, the Nation Tour Director for the National Amateur Disc Golf Tour (NAGDT).  After talking with David about the NAGDT we decided to bring a NADGT premier event to Hawaii this year. We also decided to hold the premier event for the first ever NAGDT event in Hawaii on Kauai at the Princeville Makai disc golf course. The premier event date is not set yet, but will probably take place in July or August 2021.
The Kauai group along with the GM at the Princeville course graciously agreed to host this event. This event will be a qualifier for the National Championship in October in Austin TX.
We also discussed hosting affiliate events on the Big Island, Oahu, Maui, and Kauai (https://nadgt.com/affiliate/) this year as qualifiers to guarantee a spot (for anyone who plays in an affiliate event) for the premier event at the Princeville course later this year. Affiliate events will earn you points toward the tour series and give you an automatic invite to the national championship event in October just for playing any of these events! Any Am players that play affiliate events will also automatically qualify for the premier Kauai event AND have first crack at registration.
The AM1 winner of the Hawaii premier event on Kauai will have their registration and flight paid for at the National Championships. You will just need to pay for food and hotel. NAGDT will also pay for the registration for the FA1 winner, and may also pay for the flight depending on what the field looks like for the state (meaning if it's big enough).
Anyone from Hawaii can play in an affiliate event (in Hawaii or elsewhere) and obtain tour points as well. So, for example, someone coming from Maui and playing an affiliate event on Oahu will accrue points for/from that event.
Eligibility for events (https://nadgt.com/tour-handbook/):
Tour: All amateur class disc golfers as defined by the PDGA. https://www.pdga.com/divisions In addition any player who is eligible for Amatuer play based on their rating and has not won more than $3,000 cash in PDGA career earnings is eligible for play.
Male Players must be rated <970 for MA1 (see complete eligibility rules on players handbook link above)
Female players must be rated <875 for FA1 (see complete eligibility rules on players handbook link above)
Players must have earned less than $1 ,000 in the current year and no more than $4000 lifetime
Other Important Points:
PDGA Members and non-members are welcome to compete. Non-member PDGA fee of $10 will be charged, but the PDGA will credit the $10 as a discount toward a new PDGA membership if the player would like to join after PDGA after the event.
Again, take look at the players handbook section on the NAGDT website for more information.