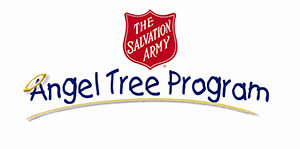 The Honolulu Disc Golf Association will run its Annual Angel Tree charity event on Saturday, November 23rd at Waimanalo Elementary and Intermediate school.
The monies raised for this event will be given to the Salvation Army's Angel Tree program.
This event provides an excellent opportunity for those who want to make a difference to bring a smile to the faces of underprivileged families during the holiday season. And you also get to play disc golf!
About the Angel Tree Charity
The ultimate goal of the Angel Tree program is to get new toys, clothing, and food into the hands of needy families during the holiday season. Families who are eligible to participate in the program submit requests for items that the household needs to the Salvation Army in advance of the holiday season.
Please help us support this worthy event. If you cannot make the event, but would like to donate to the event, please send us a direct donation to:
Honolulu Disc Golf Association
C/O Angel Tree Fundraiser
PO Box 22426
Honolulu, Hawaii 96823
Event Details:
Players meeting: 9:30AM
Start time: 9:45AM
We will most likely play one round of 18 followed by a short lunch break and then a doubles round for all interested players.