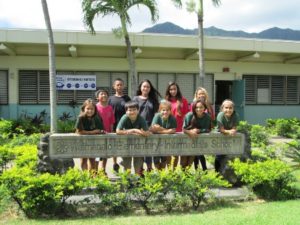 Aloha,
You are invited to HDGA's annual Fund Raiser event for back to school supplies for Waimanalo Elementary & Intermediate school. The event will take place on Sunday June 25, 2017, at the school.
All proceeds generated from players fees, CTP, and donations, and all disc sales by Disc Golf In Paradise, and $100.00 from the club will be donated to purchase gift certificates for the school.  Last year we raised over $1000.00! Please check our website (
honoluludiscgolf.com
) for more info.
Your support is requested for this event.  Bring a friend, tell a neighbor but come for a great day of Disc Golf.  If you cannot make it, but would like to donate funds for the school supplies, you can send us a check to:
Honolulu Disc Golf Association
617 Ululani St., Kailua, Hawaii 96734.
Players meeting for this event will be at 9:30 am and the start time for the first round will be at 10:00 am.
Please post this invitation on your social media if you care to.
Aloha
HDGA Board