---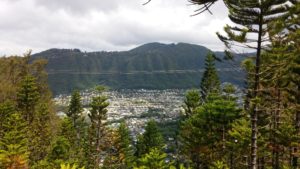 Where: Wa'ahila Ridge State Recreation Area (Hila)
When: Friday's at 3:00 PM (confirm with group as sometimes our plans can change)
Google Map directions to Hila
For Friday afternoon games at Hila (or any other time), the recommendation would be to post a game inquiry on our HDGA Facebook page, or if you are not connected with social media, you can try contacting Allen Borsky. There are no baskets or tee pads at Hila. Players walk the 18 hole course with one or more traveler baskets. Don't let the fact that there are no baskets here deter you from playing Hila. We have been playing this course for over 6 years now and and it is quite challenging.
---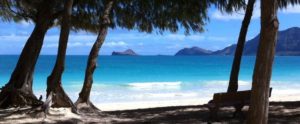 Where: Bellows Air Force Base, Waimanalo, Hawaii
When: Varies according to players schedules
Google Map directions to Bellows
NOTE: This group does not meet regularly on Wednesdays anymore, so we suggest that you set up your game ahead of time by posting a game request on our Facebook page. The course is open 7 days week however, sunup to sunset.
If you need assistance getting on base at Bellows, or are interested in playing a pick up round with other golfers, contact Thomas Lagrave or Al Bird.
---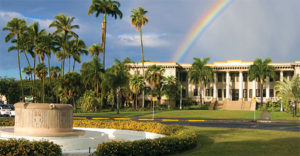 Where: University of Hawaii at Manoa (UH)
When: Sunday mornings – meet up time varies
Google Maps directions to UH
If you would like more information about playing at UH, contact Al Bird.
NOTE: This group use to meet regularly on Sunday mornings at 9:00AM, however they do not meet regularly anymore there, so we suggest that you set up your game ahead of time by posting a game request on our Facebook page, or contact one of our members mentioned above. 
---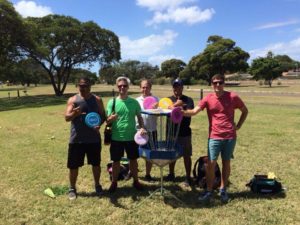 Where: Dexter's Alley
When: Saturday and Sunday mornings at 9:30AM.
Google Map directions to Dexter's Alley

Players also meet at all different times through out the week. There are some permanent baskets set up here, but players also bring portables. For weekday or weekend games at Dexter's Alley, contact Al Bird, or the Honolulu Joint Military Disc Golf Club on Facebook
---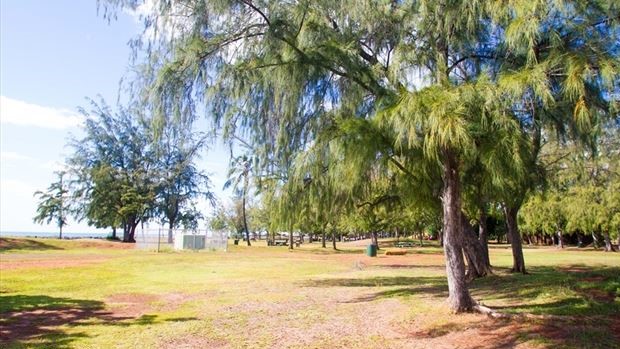 Where: Sand Island State Recreation Area.
When: Wednesday's 3:00pm meetup; 3:30 Tee time.
https://goo.gl/maps/a5Sf8QYWx2nu7aG36
For general questions relating to any of these course, our weekly games, or our club, or if you need someone's phone number from any of the contacts listed above, please contact me, Allen Borsky.